A wiki whose main focus is community and showcasing modified technology of any sort, be it PC, console, hand-held, cell phones, LCDs and more. As well as hardware disassembly tutorials not related to modding.
Contents
Case mods

Console

Case mods

GameCube

SEGA

Playstation

Home Computer Casemods\Casebuilds

Console/PC mods

CRT/LCD Mods

Network Hardware Mods
What's new
25 June 2009 - Added more disassembly.
8 June 2009 - Added a disassembly.
13 May 2009 - Start wiki, yay, add your mod!
Contribute to this wiki
To write a new article, just enter the article title in the box below.
When making a new page use this naming scheme: (Modder name)-(Mod type)
Examples:
Jim-PCcase
Bob-XBOX
Or if it's a disassembly(no name):
XBOX_disassembly
XBOX360_disassembly
Also upload images with a similar name:
Examples:
Jim-PCcase-001.jpg
Bob-XBOX-054.gif
Or if it's a disassembly(no-name):
XBOX-disassembly-004.jpg
XBOX360-disassembly-123.jpg
And add the corresponding Categories to your pages and images.
<createbox> width=24 break=no buttonlabel=Create new article </createbox>
Not sure where to start?
Featured Mod 1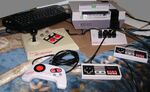 A NESPC
by Sxerks
Featured Disassembly 1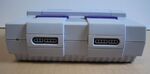 A SNES_disassembly
by Sxerks
Featured Disassembly 2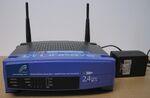 A BEFW11S4 disassembly
by Sxerks
Featured Video
Use this section to show a featured image or video
None yet
Blog Posts

Sxerks
•
Raspberry Pi, is a low cost ($25/$35) ARM11 credit-card sized computer, that may be of great use in making emulation machines and file severs among other things. They are set to be released this Fe…